Ireland
Trip to Athens for the First in-person Stakeholder Meeting, September 2022
In September 2022, the REGINA Project Stakeholders travelled to Athens, Greece to meet in person and discuss the progression of the REGINA Project Activities. During this meeting, each stakeholder had the opportunity to present their current findings from the initial stage of the project, and key decisions were made regarding admin activities.
Irish Farmer Case Studies
We shared our 7 Farmer Case Studies through easy-to-read Blog format, available to view on the SECAD Website here: https://www.secad.ie/what-we-do/regenerative-agriculture-in-ireland/
Online Regenerative Agriculture Webinar
In July 2023, SECAD Hosted a Webinar to talk about Regenerative Agriculture in Ireland, and to share the stories of the 7 Farms that were interviewed as part of the REGINA Project. We were joined on the night by some of the Farmers who answered the viewers questions. This Webinar was recorded and is available to watch online on the SECAD Website: https://www.secad.ie/case-studies/environment-case-studies/regenerative-agriculture-in-ireland-webinar/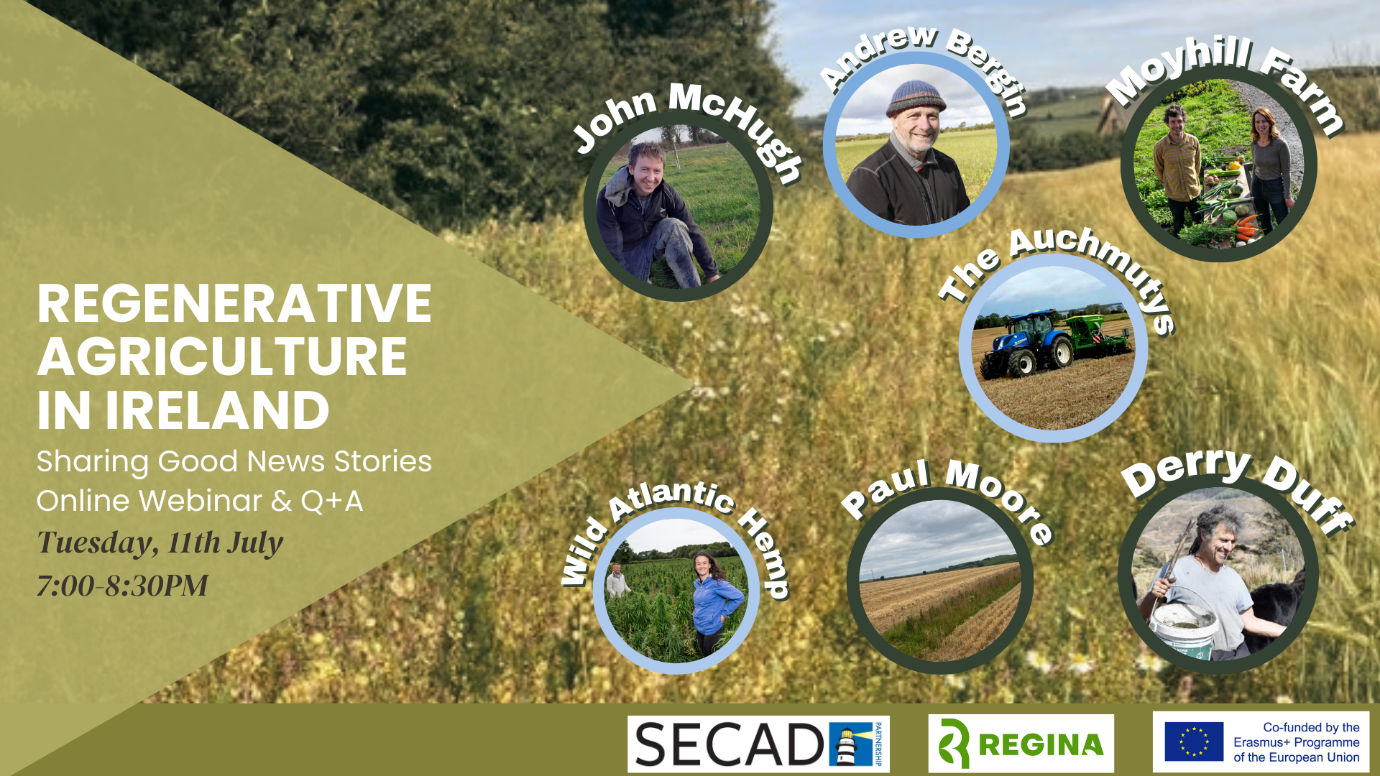 Training of Trainers Event in Hungary.
In August 2023, stakeholders from SECAD Partnership CLG travelled to Hungary to take part in the Training of the Trainers event, where we engaged in talks, workshops, group activities and farm visits. This was a fantastic opportunity to meet with the project partners and discuss relevant issues around regenerative agriculture and the future of sustainable farming.